John Deere 6R155 2023 AQ PLUS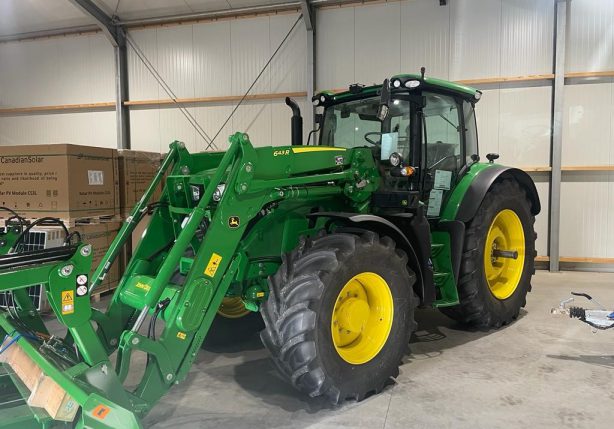 Multiple units coming in.
Specifications:
Build in 2023
250-350 HRS
Autotrack ready plus activation
Premium seat
TLS suspended frontaxle
155 l/min hydr pump
Premium light package
 620/70r42 with 600/65r28 firestone
40 km/h AQ 20/20 transmission
3 elec SCV 450's series
Airbrakes with hydr. trailer brake
Panorama roof
Loader ready elec scv 3 function
JD 643r loaderarm
Elec. joystick
bar axle
Price: call for info
We ship worldwide and take care of all the export documentation. We are specialized in export for over 10 years.
Please, contact us for more information by phone (B. (Bart) Kruit) +31 (0)6 36071209 or email b.kruit@agtrading.nl.